What Does A Realtor Do For You
What is a Realtor for?
You should be more than capable of finding listings on your own and getting in contact with the listing agent. Having a real estate agent is a convenience, not a necessity. When one takes into consideration that as a home buyer, their services are free, why wouldn't you give one a shot?
Your realtor is there to make your life easier. They should have a strong grasp on what it is you are looking for in a home. With that information in hand, they can send over any new potential matches the moment they are listed. You no longer have to spend hours online searching through inactive listings. Your agent should be there to schedule all of your appointments at your leisure, so you have time to focus on work, family, life in general. They are there to walk you through this process, side by side, with nothing but your best interest in mind.
A huge misconception is that your agent is there to sell you on a home. I personally think this is impossible to do. No one can convince you that some place is the perfect home for you! When you walk into a home for the first time and your future life starts flashing through your brain, that is when you submit an offer. Your agent just brought you to the home, made you aware that it may be a good fit, that it was within your budget and possibly showed you around the neighborhood. What they did not do is make you fall in love with that home.
So, when is the appropriate time to find an agent. The answer is the moment you started thinking about buying. Before you start your search, you can speak with an agent to get a better grasp on what it is you should be looking for. If you speak with a realtor, they can find you a trusted and proven lender to get you a loan. With this accurate figure in hand, you now have everything you need to start actually submitting offers on properties. This is when you should take the next step from a casual online search to viewing properties in person.
With that said, you should not worry about how long it takes you to find a home. This is one of the most important decisions of your life, you should not feel rushed or obligated to commit. An agent should be empathetic of this, express to them your level of urgency so they know how to approach your search. There are tons of variables that could change the pace of this process, a well informed agent can help you understand whether you should be walking or running!
In summary, an agent is an amazing convenience for anyone looking to buy a home. Schedule a meeting with one to discuss your search. At the very least, you will get a free coffee from it.
Brought to you by Israel Rolon of Popular Properties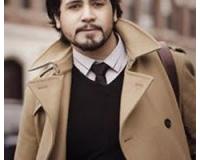 Author:
Israel Rolon
Phone:
617-799-1062
Dated:
May 2nd 2019
Views:
376
About Israel: ...